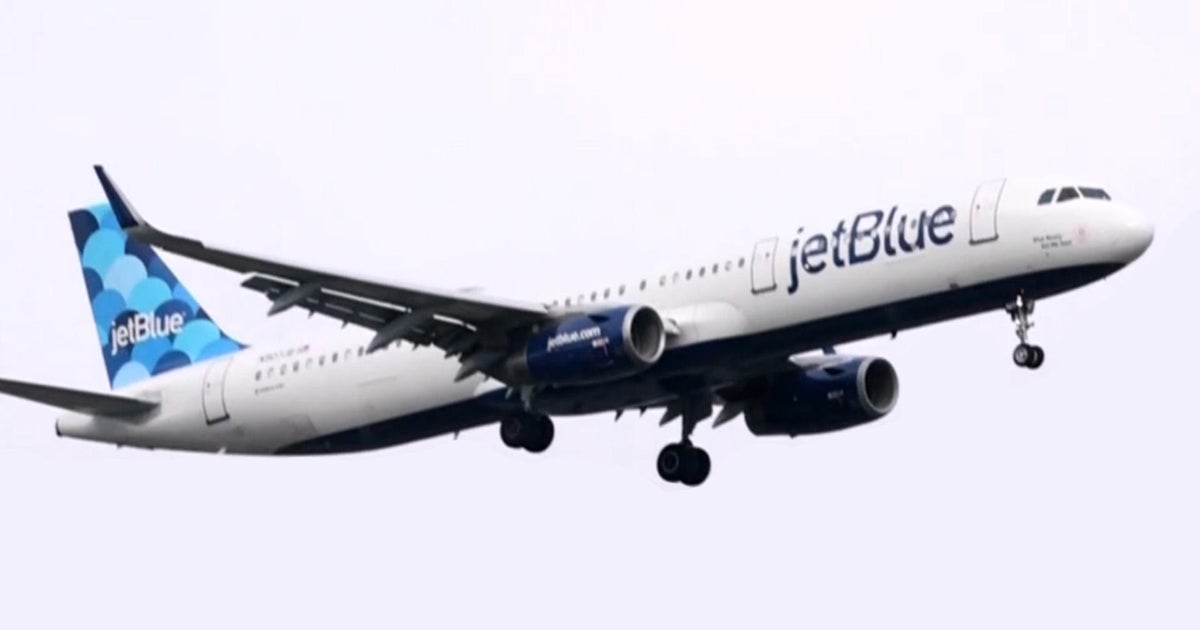 Eight people were sent to the hospital after a JetBlue flight suffered turbulence before landing in Florida, officials said. 
On Monday, Sept. 25, JetBlue flight 1256, flying in from Guayaquil, Ecuador to Fort Lauderdale, experienced "sudden severe turbulence" as it neared Florida, a JetBlue official told CBS News.
After landing safely at Fort Lauderdale-Hollywood International Airport, medical personnel took seven passengers and one crew member to a local hospital for treatment and evaluation, officials said. 
The severity of the injuries is unknown. 
"JetBlue will work to support our customers and crew members," according to officials.
The aircraft involved in the turbulence has been taken out of service for inspection, officials said. 
On Monday afternoon the National Transportation Safety Board announced they opened an investigation into the incident. 
"NTSB has opened an investigation into today's turbulence incident that occurred on JetBlue #1256, an Airbus A320, during cruise flight near Jamaica while en route from Guayaquil, Ecuador to Fort Lauderdale, Florida," the agency said in a tweet. "Numerous injuries reported."
It was the latest in a series of incidents this year in which people have been hurt when their flights hit severe turbulence.
Nearly a month ago, 11 people were sent to the hospital after a Delta flight hit severe turbulence as it was approaching Atlanta's Hartsfield-Jackson International Airport. 
Both customers and crew members of Delta Flight 175 were among those who were injured.
One person was killed in March when a Bombardier CL30 jet flying from Dillant-Hopkins Airport in New Hampshire to Leesburg Executive Airport in Virginia encountered severe turbulence. That flight was forced to divert to Bradley International Airport in Windsor Locks, Connecticut.   
Multiple people were hospitalized in another March incident after a Lufthansa flight from Austin to Frankfurt, Germany, hit turbulence and was forced to make an emergency landing at Dulles International Airport in Virginia. 
One day later, around 20 passengers and crew members on a Condor flight from Frankfurt to Mauritius were injured because of turbulence.