Trump Vows to Investigate NBC, MSNBC For 'Country Threatening Treason' If Elected: 'ENEMY OF THE PEOPLE!'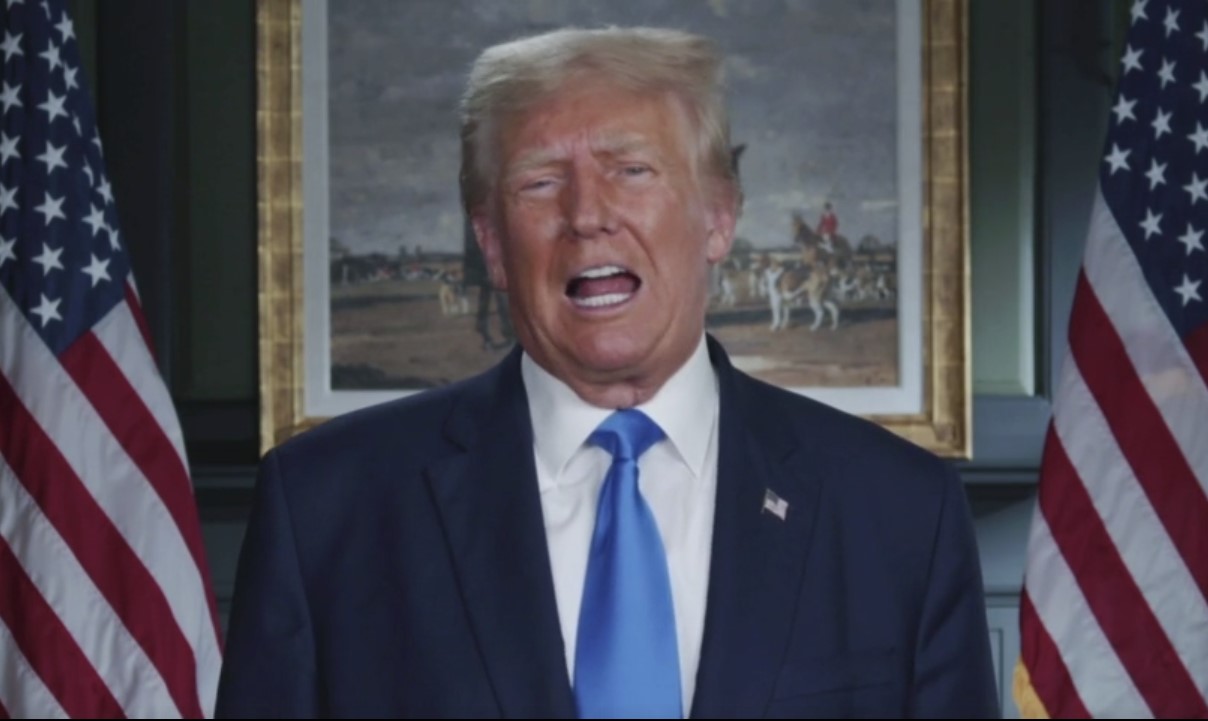 Former President Donald Trump spent his Sunday night on Truth Social raging at NBC News and MSNBC and pledging to have them investigated for "country-threatening treason."
Before and after leaving office, Trump has often criticized media outlets as the "enemy of the people," even those who do provide him favorable coverage. Now, as the former president faces four criminal indictments, his rhetoric regarding unfriendly press has turned into threats.
Using his Truth Social media platform, Trump threatened to have Comcast, the parent company of NBC News and MSNBC investigated for "threatening treason" while claiming they are not "entitled to use the very valuable Airwaves of the USA" for free.
"They are almost all dishonest and corrupt, but Comcast, with its one-side and vicious coverage by NBC NEWS, and in particular MSNBC, often and correctly referred to as MSDNC (Democrat National Committee!), should be investigated for its 'Country Threatening Treason,'" the Republican presidential frontrunner wrote to his followers on Sunday.
He then criticized the two news organizations for investigating whether Russia influenced the 2016 election during the start of his first term in office, claiming it was a "big campaign contribution" to the Democrats.
"I say up front, openly, and proudly, that when I WIN the Presidency of the United States, they and others of the LameStream Media will be thoroughly scrutinized for their knowingly dishonest and corrupt coverage of people, things, and events," Trump added.
"Why should NBC, or any other of the corrupt & dishonest media companies, be entitled to use the very valuable Airwaves of the USA, FREE? They are a true threat to Democracy and are, in fact, THE ENEMY OF THE PEOPLE! The Fake News Media should pay a high price for what they have done to our once great Country," he concluded.
Despite his legal troubles, Trump's chances of being reelected are possible as he holds a dominating lead over the Republican primary field and is ahead of President Joe Biden in recent polls.
Have a tip we should know? [email protected]