Fox News Host Mark Levin Gets Blasted by MAGA Twitter After Posting Link to DeSantis Donations Page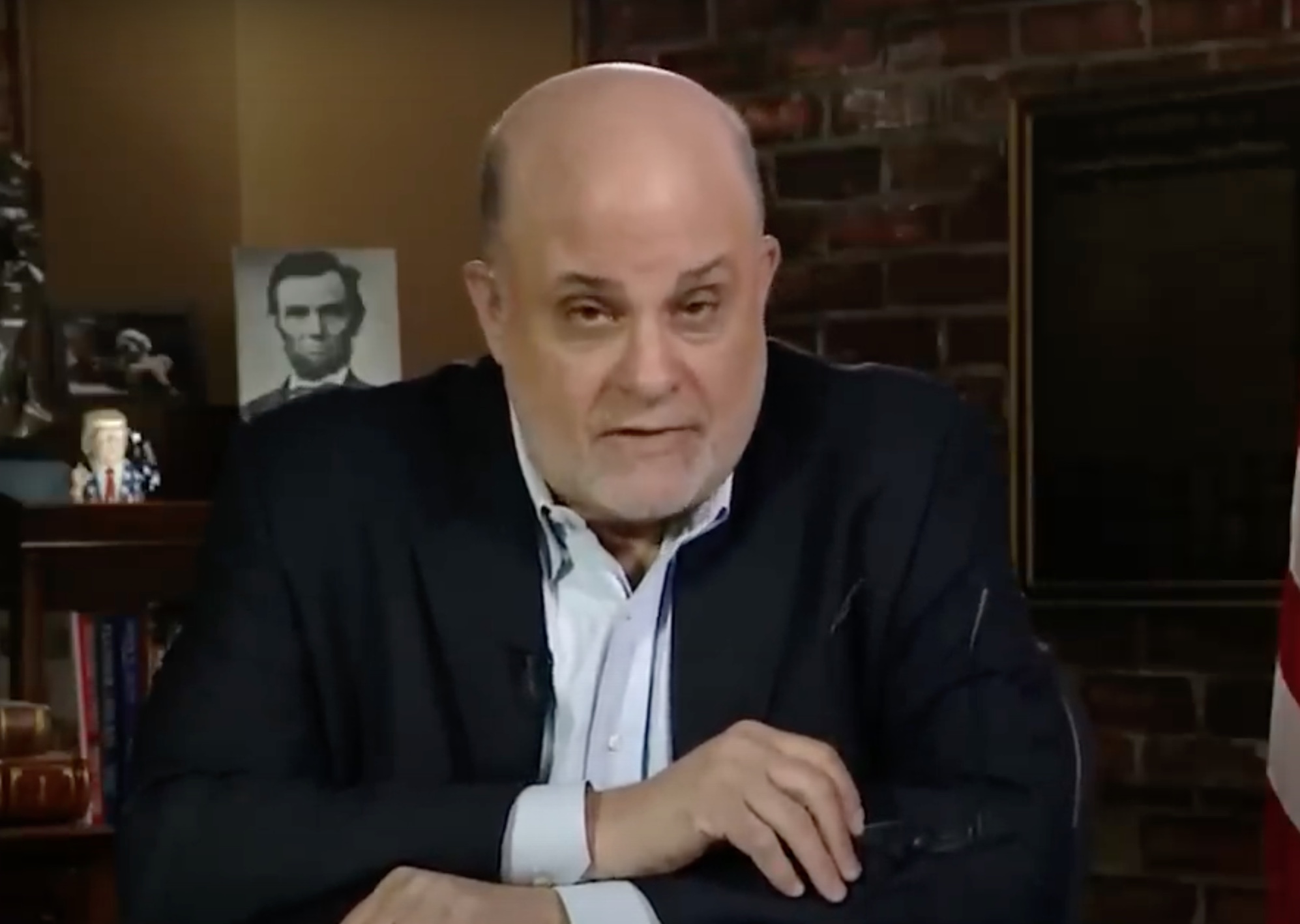 Mark Levin, who hosts Life, Liberty & Levin on Fox News, tweeted a link to Ron DeSantis' presidential campaign fundraising page shortly after the Florida governor announced his candidacy on Wednesday.
The post did not go over well with supporters of former President Donald Trump, who is also running for the Republican nomination.
DeSantis officially announced in a glitch-ridden Twitter Spaces event that was delayed by about 20 minutes because the platform's servers couldn't handle the uptick in traffic. While DeSantis supporters cast the crash as a testament to the governor's popularity, one former Twitter employee told CNN that Spaces is essentially a prototype. "It's a beta test that never ended," the source said.
Not long after the event concluded, DeSantis appeared on Fox News Tonight and made his pitch to viewers. Soon after, Levin, who has 3.5 million Twitter followers, tweeted a link to the governor's WinRed donations page.
Levin's tweet was not well received by paid blue checkmark supporters of Trump.
"Mark, Mark, Mark… So sad," one replied. "F no," tweeted another. Meanwhile, another user tweeted a GIF of Pepe the Frog wearing a clown wig and nose. "It's over," yet another user wrote. "Mark Levin has gone woke." And another Twitter user appeared to be going through some things.
Levin isn't the first Fox News host to link to candidate's donations site. In 2019, Pete Hegseth tweeted a link to conspiracy theorist Laura Loomer's congressional campaign page. The tweet was deleted shortly after.
Earlier on Wednesday, Levin, who has been (was?) a vocal backer of former Trump hosted DeSantis on his radio show, which is not carried by Fox News Media. Toward the end of the interview, DeSantis asked listeners to go to his donations page.
Update: Mark Levin addressed the outrage on Twitter, stating the he often posts the campaign websites of candidates he has on his radio show. Recently he posted a link to Vivek Ramaswamy's website after an interview with the 2024 presidential hopeful.
Have a tip we should know? [email protected]