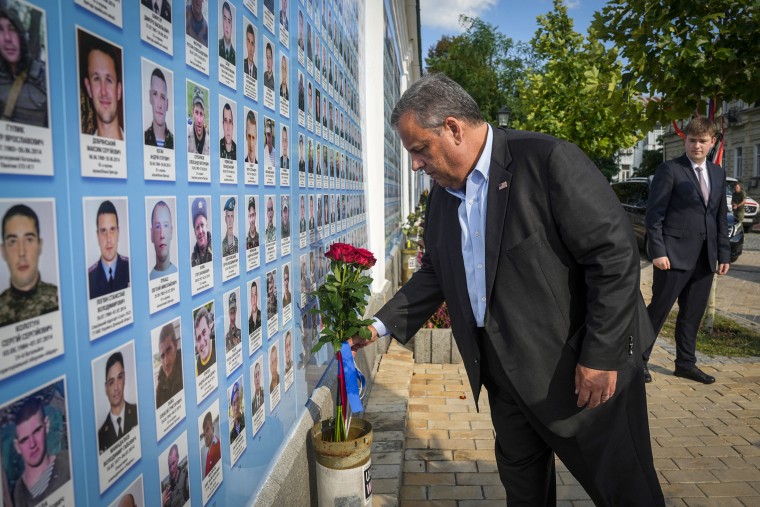 MANCHESTER, N.H. — Former President Donald Trump mocked Chris Christie, one of his rivals for the Republican presidential nomination, over his eating habits and his weight Tuesday.
"Don't call him a fat pig," Trump playfully admonished an audience member who shouted out during a speech at a high school gym in Windham, New Hampshire. "You can't do that."
Trump was apprising the audience of recent polls that show him leading when he first mentioned Christie, the former New Jersey governor, who was once a close adviser.
"Christie, he's eating right now," Trump said. "He can't be bothered."
That's when a man in the crowd shouted out to prod Trump.
"Sir, please do not call him a fat pig. I'm trying to be nice. Don't call him a fat pig," Trump said. "You can't do that."
Christie, who pulled into a tie for second place in the state with Florida Gov. Ron DeSantis in a New Hampshire Journal poll released Tuesday, has been a sharp critic of Trump.
In a full-page ad in the Union Leader newspaper Tuesday, a super PAC supporting Christie accused Trump of being "afraid to debate" because he has not committed to compete in the first GOP debate in Milwaukee this month.
Christie aides did not reply to a request for comment about Trump's remarks. Christie was due to campaign in the state Tuesday and Wednesday.
In an interview on Fox News in June, Christie addressed Trump's previous comments about his weight with a quip.
"Oh, like he's some Adonis?" Christie said.
At Monday's rally in a gym that lacked air conditioning, Trump repeated his lie that the 2020 election was "rigged" and "stolen."
He also called the indictments against him — in New York, Florida and Washington, D.C. — "bulls—."
That prompted the supportive crowd to begin chanting the word.
Trump said he was limited in his ability to campaign because he has had to sit in courtrooms. He faces federal charges related to his efforts to overturn the 2020 election and his retention of classified documents after he left the White House.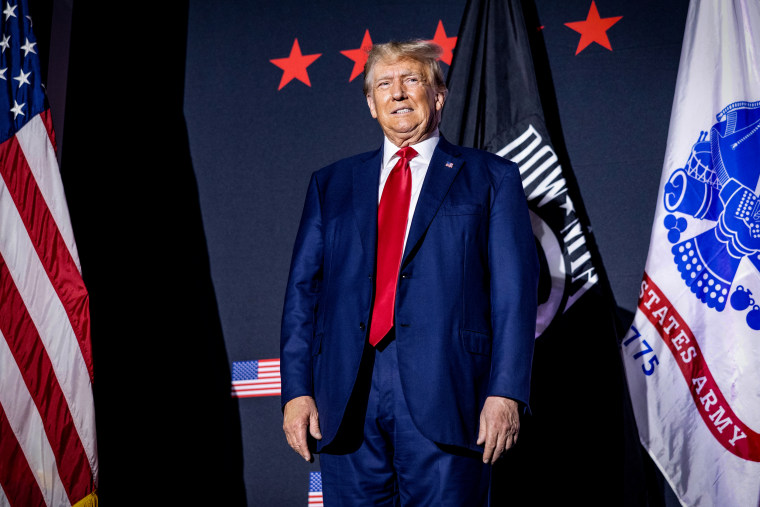 In state court in New York, he has been charged with crimes related to his payment of hush money to Stormy Daniels, a pornographic film actress and director whom he denies having had sex with.
Trump also addressed the federal government's request for a protective order from the judge in the 2020 election case. Prosecutors last week asked U.S. District Judge Tanya Chutkan to issue an order preventing Trump from publicizing material provided to his defense team through the legal process of discovery.
He said Tuesday that the government is "taking away my First Amendment right." His lawyers have asked the judge to issue a less restrictive protective order than the one proposed by the government.