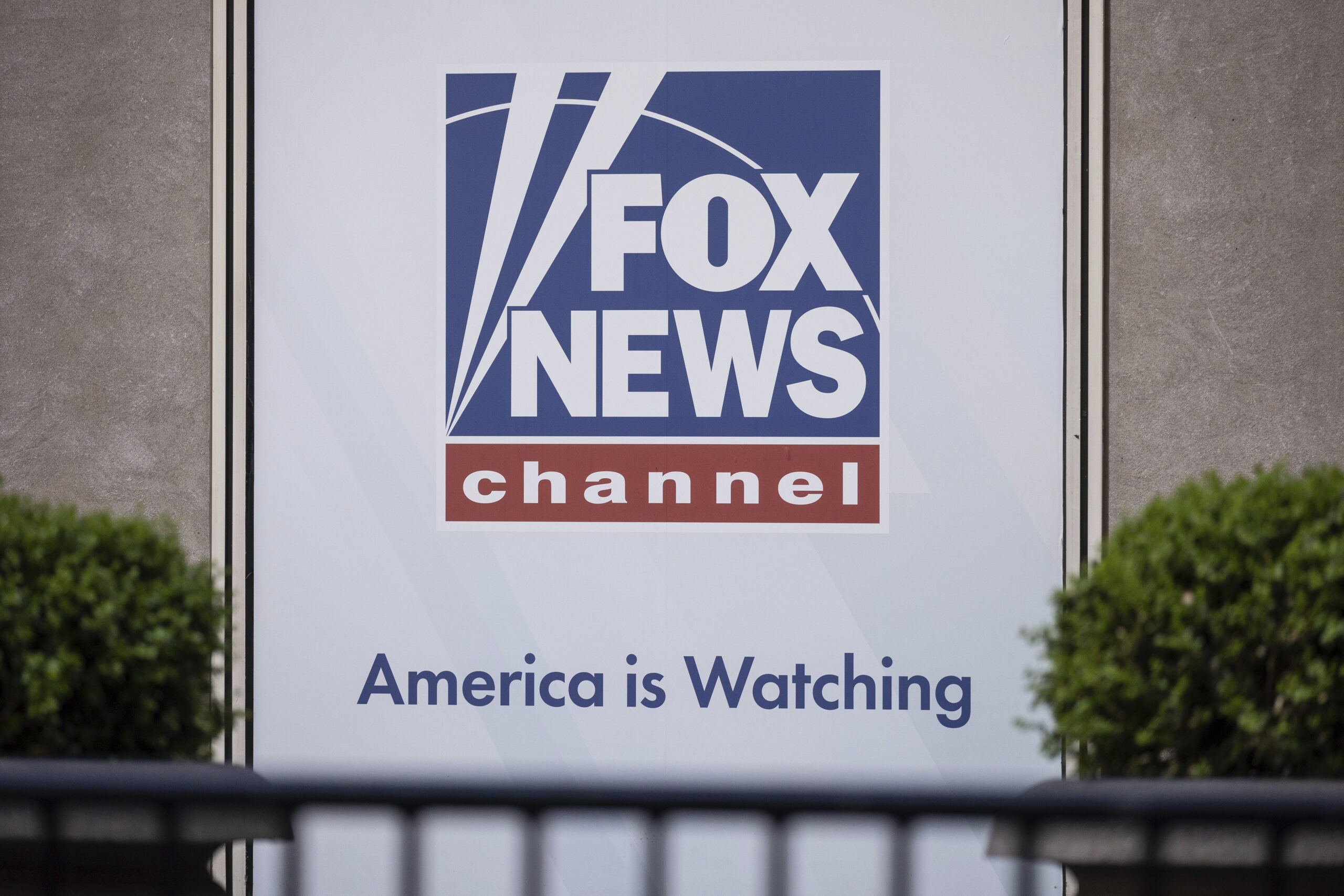 After an exceedingly rough start to 2023, Fox News appears to have restored investors' confidence in parent company Fox Corporation.
A little more than three months after it reached a settlement $787.5 million settlement with Dominion Voting Systems and fired the de facto face of the network, Tucker Carlson, its stock is selling for more than it was prior to those twin calamities, which temporarily threatened Fox's bottom line.
When Carlson left the network in April, it briefly appeared that Fox's decision to part ways with him might result in its being supplanted as the most-watched cable news channel in the country. It's ratings tanked, particularly in the 8pm slot Carlson used to fill — and so did its stock price.
On April 17, the day before it reached its settlement with Dominion and a week before Carlson's departure was announced, a share of Fox's stock sold for $33.99. By mid-May, it had sunk to $30.53.
As of mid-afternoon Wednesday, it stood at $34.78.
Fox reported a $50 million loss last quarter that was entirely attributable to the settlement. CEO Lachlan Murdoch argued at the time that the decision to settle helped it "avoid the acrimony of a divisive trial" and that it was "clearly in the best interest of the company and its shareholders."
Some had also suggested that Fox would come to regret its decision to sack Carlson, submitting that it would have a long term consequences.
"Why would they get rid of a guy who's performing–why would somebody do that to their business? Because they're losing money right now. Their stock has gone down," wondered Newsmax's Greg Kelly during an interview with former president Donald Trump.
Glenn Greenwald asserted that "Fox needed Tucker way more than Tucker needed Fox."
And Carlson's lawyer Harmeet Dhillon called for a boycott of the cable news network. "For all the members of Congress, culture warriors, "influencers," @GOP officials — do you really want to air your views on a network that spits on its viewers, leaks oppo on its own talent, and even threatens former talent for speaking, for free, on @Twitter?! You have free will!" she tweeted in June.
Have a tip we should know? [email protected]