Read the Text Message from Tucker Carlson That 'Set Off a Panic' at Fox News: 'It's Not How White Men Fight'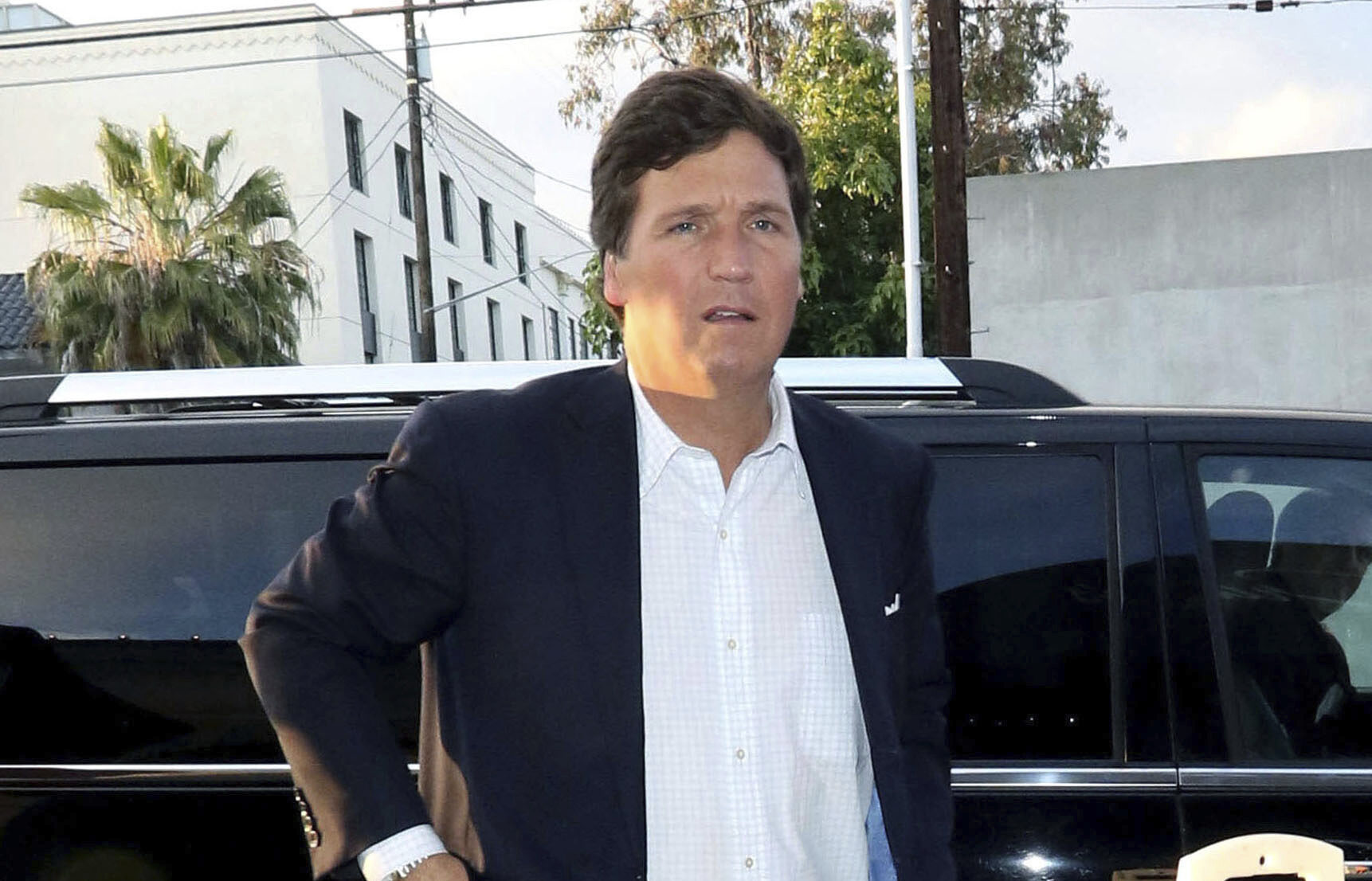 A text sent by former Fox News host Tucker Carlson on Jan. 7, 2021 that was later included in discovery as part of Dominion Voting Systems' defamation lawsuit against the company "set off a panic" at Fox, the New York Times reported Tuesday night.
"The discovery of the message contributed to a chain of events that ultimately led to Mr. Carlson's firing," the Times stated. "In the message, sent to one of his producers in the hours after violent Trump supporters stormed the Capitol on Jan. 6, 2021, Mr. Carlson described how he had recently watched a video of a group of men — Trump supporters, he said — violently attacking 'an Antifa kid.'"
Here is the text message, which Carlson sent to one of his producers. In it, Carlson admitted to having a brief desire to see a group of Donald Trump supporters kill a person, stating, "It's not how white men fight":
A couple of weeks ago, I was watching video of people fighting on the street in Washington. A group of Trump guys surrounded an Antifa kid and started pounding the living shit out of him. It was three against one, at least. Jumping a guy like that is dishonorable obviously. It's not how white men fight. Yet suddenly I found myself rooting for the mob against the man, hoping they'd hit him harder, kill him. I really wanted them to hurt the kid. I could taste it. Then somewhere deep in my brain, an alarm went off: this isn't good for me. I'm becoming something I don't want to be. The Antifa creep is a human being. Much as I despise what he says and does, much as I'm sure I'd hate him personally if I knew him, I shouldn't gloat over his suffering. I should be bothered by it. I should remember that somewhere somebody probably loves this kid, and would be crushed if he was killed. If I don't care about those things, if I reduce people to their politics, how am I better than he is?
Fox fired Carlson last week six days after settling a $787.5 million defamation lawsuit. The discovery phase of the case yielded private communications from Fox employees that appeared in Dominion's court filings – sometimes unredacted.
Last week, the Times reported that Carlson reportedly called a senior communications executive a "cunt," which factored in Fox's decision to fire him. That communication was not released publicly.
This is a developing story.
Have a tip we should know? [email protected]