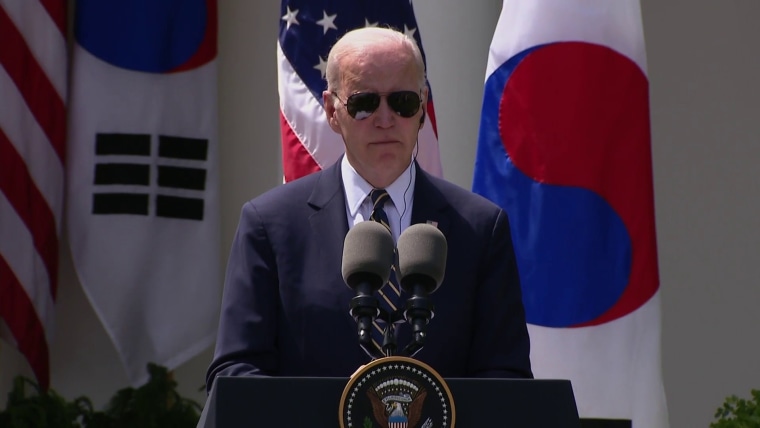 Republican presidential candidate
Biden officially announced his re-election campaign Tuesday with a video that took aim at "MAGA" Republicans, referring to Trump's 2016 campaign slogan "Make America Great Again."
Haley has framed her presidential bid around a "new generation" of leadership. In a speech launching her campaign, she suggested that politicians over 75 be required to take a mental competency test — a proposal that first lady Jill Biden slammed as "ridiculous."
Her latest remarks come as Biden, the oldest president in U.S. history, works to combat concerns about his age heading into 2024. Republicans are weighing how far to push the issue in the campaign without alienating older Americans who tend to be dependable voters.
White House aides have also made efforts to demonstrate that the president is active and fit. The video announcing Biden's re-election campaign shows him jogging in his suit jacket. The White House has also produced a spreadsheet showing Biden's rigorous travel schedule through the four months of the year, which surpasses that of then-President Barack Obama at a comparable period in the 2012 campaign.
"And with regard to age, I can't even say I guess how old I am, I can't even say the number," Biden said Wednesday at a joint news conference with his South Korean counterpart, Yoon Suk Yeol. "It doesn't register with me. I took a hard look at it before I decided to run. And I feel good."
Biden had previously dismissed concerns about his age, responding "watch me" when asked about his fitness for office.