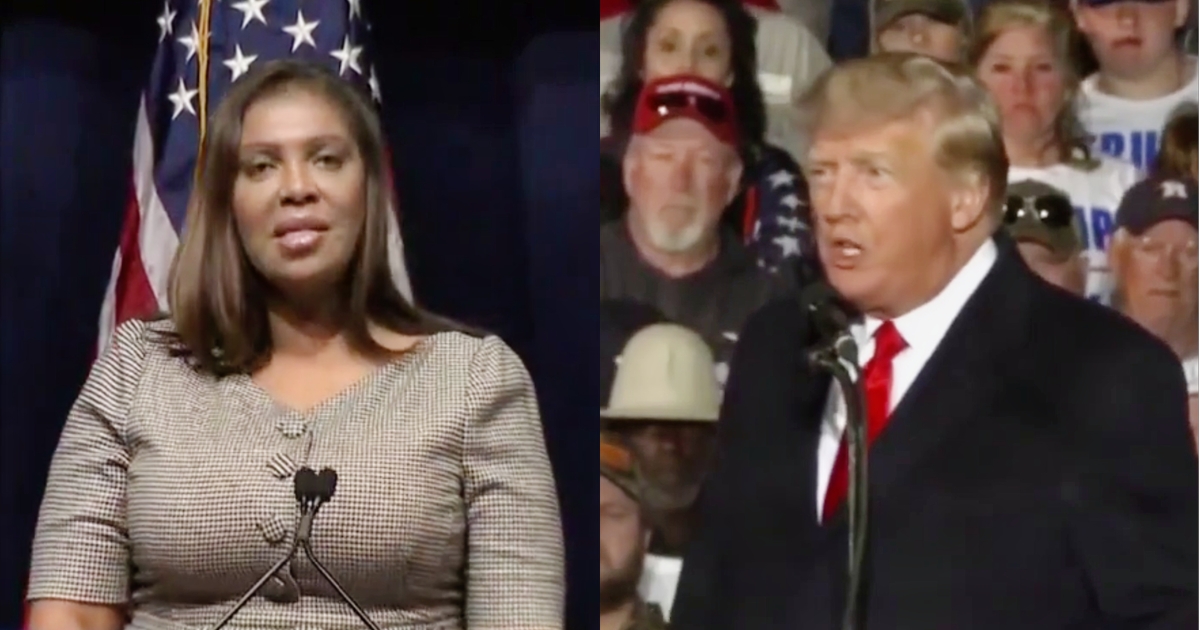 Former President Donald Trump is getting his last shots in via social media before his deposition in a business fraud lawsuit brought by the attorney general of New York.
In a post to Truth Social, the former president attacked Attorney General Letitia James — denouncing the case she brought against him as "ridiculous."
"I will be heading downtown to meet with a Racist who leaked that I would be there at 9:30 A.M.," Trump wrote. "The leak makes it much more difficult for the Police and Secret Service to do their job. This civil case is ridiculous, just like all of the other Election Interference cases being brought against me. If I had a fair judge, this case would have never happened. MAGA!"
The lawsuit against Trump, Donald Trump Jr., Ivanka Trump, Eric Trump, and the Trump Organization alleges that the former president inflated his net worth to secure more favorable loan terms. The attorney general's lawsuit alleges more than 200 instances of fraud in total.
Trump has already sat for a deposition in this case, but took the fifth more than 400 times in his initial testimony. The New York Times reports Trump will not repeat that tactic on Thursday.
Two judges in the case have rejected claims from Trump that the attorney general's case is politically motivated.
Have a tip we should know? [email protected]